If you have any information about these crimes or any person(s) involved, you are urged to call Crime Stoppers or submit a Web Tip.
Government Property Vandalized
November 23, 2022
Randolph County Crime Stoppers is offering a $500.00 Cash Reward for the tip that leads to the identification and arrest of persons responsible for the vandalism done to government property in Asheboro. You can just tap on the SUBMIT TIP on this site to text us an anonymously.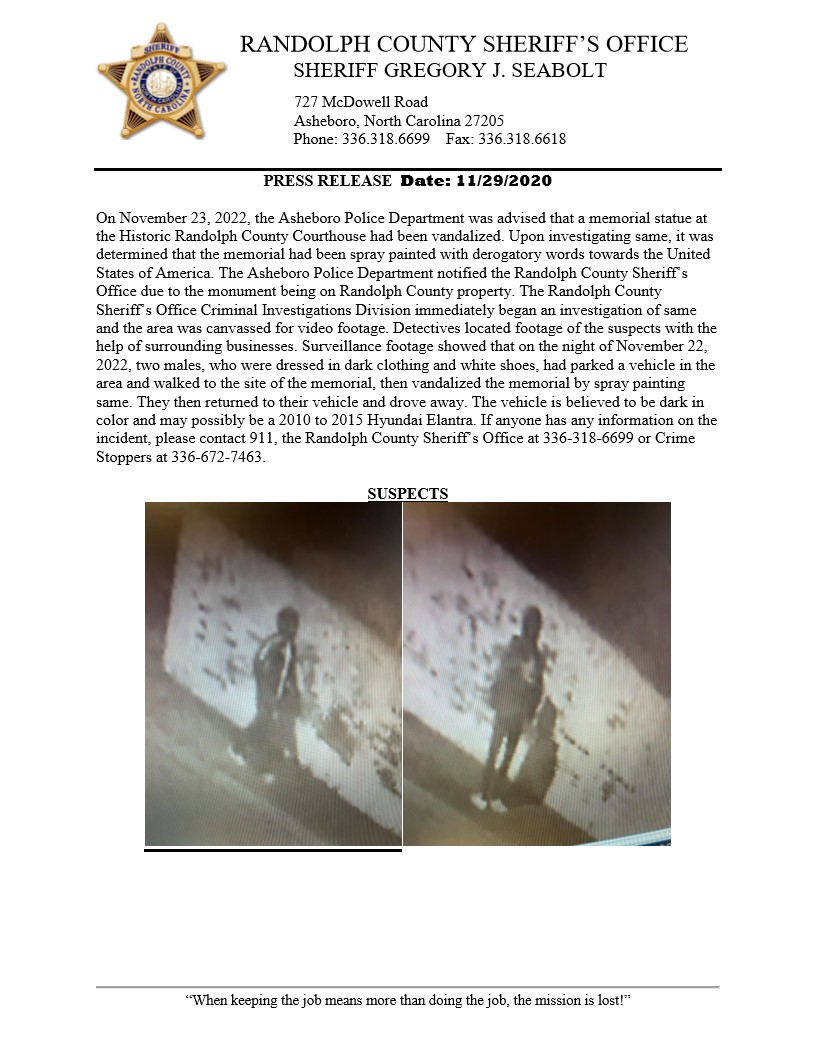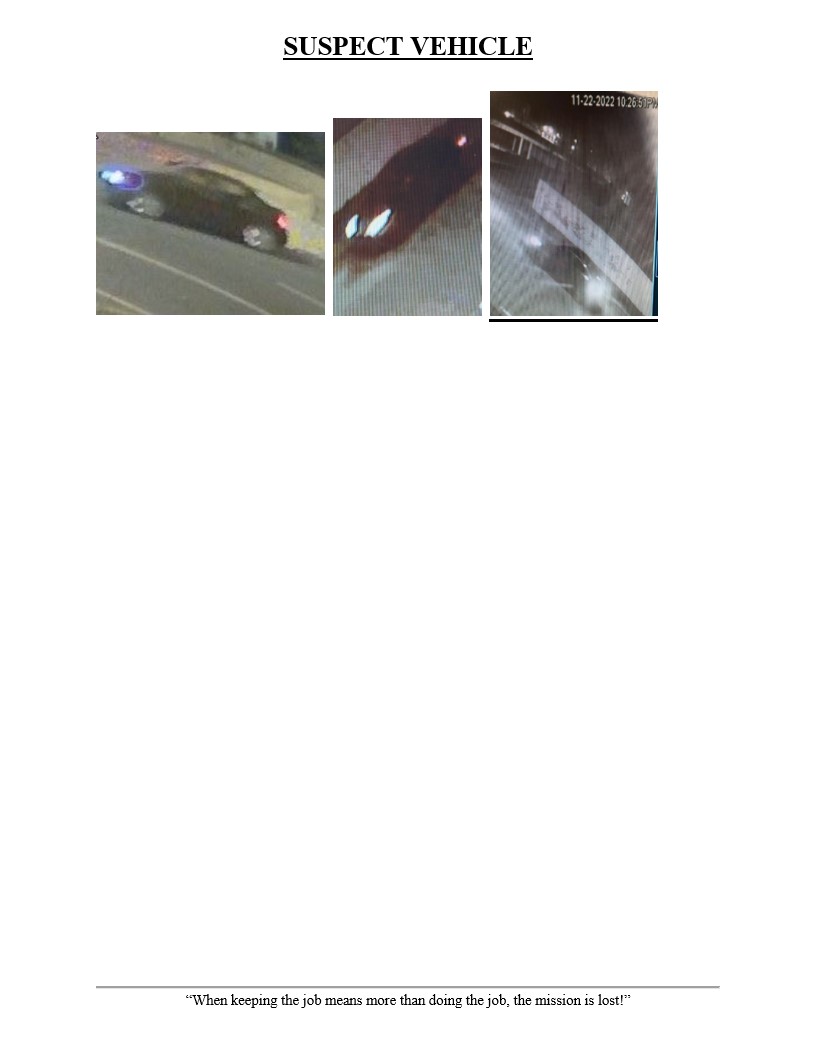 ---
Serious Injured person Hwy 64, Liberty st. intersection
November 01, 2022
TOWN OF RAMSEUR POLICE DEPARTMENT
D. Presley, Chief of Police
Date: November 30th, 2022
On November 21, 2022 at about 6:15 AM, officers responded to a seriously injured person found in the roadway on US Hwy 64 at the intersection on Liberty St. After exhausting all leads to this point, we are asking anyone who was in the area and observed anything to contact us. You may contact Capt. Jessup or Officer Smith at
336-824-86
63. Information may also be submitted by calling
Randolph County Crime Stoppers
336-67-CRIME
or submitting a tip through the p3tips.com or www.randolphcs.org. A
reward may be considered
for information leading to an arrest.
David L Jessup
Captain, Ramseur Police Dept
---
Page 2 Randolph County NC Unsolved Crimes
September 20, 2022
---
Randolph County NC Unsolved Crimes page 1
September 20, 2022
STATUS
: OPEN
---
Unsolved Crime
September 25, 2013
STATUS
: OPEN
On April 26, or 27, 2003 Larry Whitfield was shot inside the building he owned and was renovating to open as the Impact for Christ Youth Center in Woodlake.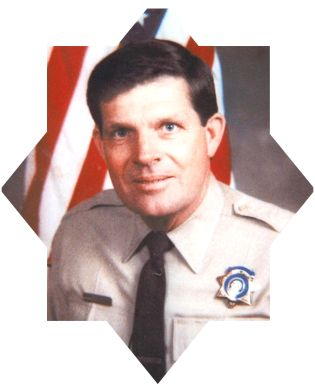 ---